We Outmaneuver Our Opponents
Get the Compensation You Deserve
When you have been involved in an accident in Boerne to no fault of your own, that leads to serious personal injury, recovery can often be a difficult journey. Oftentimes, the financial issues arising from the cost of medical care can have a significant impact on your ability to move on with your life.
If you have been the victim of a personal injury loss, then it's important to secure highly effective Personal Injury Lawyers for your case representation as soon as possible. This will help you to receive the financial resources you need to help cover current and future medical costs, as well as other loses that may arise as a result of the accident.
Rather than let the pressure of the situation affect your recovery, you should seek out the personal injury attorney that can help you get back on track. After all, you deserve to seek rightful compensation if you have been the victim of a personal injury due to someone else's negligence.
Personal Injury, It Can Happen to Anyone
An accident resulting in a severe personal injury can occur anywhere and for any number of reasons. It can happen at work, in an automobile accident, due to a faulty repair, a defective product or various other scenarios. When it happens to you, it can be a very frightening experience.
In Texas, the injured victim is responsible for paying his or her own medical expenses while recovering from their injuries. If you're not able to cover the bills with insurance, then an already difficult situation can become all the more stressful.
When you don't know how to pay for all the damages you face, your life can feel as if it has been turned upside down. Having to cope with the mental, physical and financial consequences of a personal injury resulting from an accident, can feel overwhelming. But there is something you can do about it to get the help you need.
In order to get healthy and return to your every-day life as soon as possible, it's important to get the necessary legal assistance. The last thing you need is to take on the additional stress of finding a way to cover all of your bills. During this time, it is important that you work on improving your health, which is why our Boerne personal injury attorneys will do their best to make the process as comforting and easy for you as possible.
Personal Injury Law, Protecting Victims' Rights
Those who suffer an injury in a Boerne Accident due to someone else's reckless behavior can soon find themselves in a tough position. Many different accidents and situations can leave you with a personal injury, which means that the extent of those injuries can also vary widely.
You may be fortunate enough to suffer only minor injuries that you can quickly recover from, or you may be left with a permanent disability that leaves you unable to work and dealing with pain and suffering for many years to come.
Personal injuries from a Boerne Car – Truck – Workplace accident can leave victims with emotional and financial damage, as well as the physical damages incurred from their injuries. If you are left suffering from a personal injury, then you have the right to seek full compensation for damages sustained.
Our Boerne Personal Injury Lawyers can help to protect and/or get you compensation for physical, monetary or psychological damages incurred. It covers various different areas and scenarios, including wrongful death, malpractice, slander, nuisance and loss of enjoyment of life.
As experienced personal injury lawyers in Boerne, we are well versed with Texas personal injury law and will do everything we can to ensure our clients obtain fair compensation by protecting their legal rights.
Boerne Personal Injury Attorneys
Every day, there are people across the United States that will fall victim to a personal injury. These can happen at any time and for a number of different reasons.
Our Attorneys cover a range of practice areas in personal injury, including:
Car Accidents
Truck Accidents
Motorcycle Accidents
DWI Accidents
Dog Bite/Animal Attack
Catastrophic Injuries
Medical Malpractice
Wrongful Death
Product Liability
Premises Liability
If you are a victim who has been injured and harmed due to the negligence of others, then you are likely to be entitled to compensation for your pain and loss. In these cases, the damages incurred must be caused due to negligence, intentional actions or unreasonably unsafe actions of another. This could be a doctor, an employer, a landlord, a manufacturer or some other person or organization that owes a duty of care.
People often don't understand how costly it can be to make a full recovery, with medical bills adding up and people being left out of work. With a Personal Injury Attorney, you can help receive the compensation you deserve. If you or a loved one has suffered a serious personal injury due to the fault of another, then it's important you seek out the right attorney who can provide you with the help you need.
With a skilled Boerne law firm working for you, you can seek compensation for all damages suffered as a result of your accident. This could include everything from past to future medical expenses, mental anguish, loss of earning and future earning capacity, as well as pain and suffering endured. We know how much your claim is worth and will do everything we can to maximize your compensation.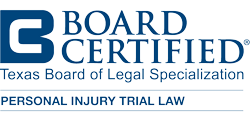 EMPOWERING DECISIONS – "guidance and leadership"
The Right Law Firm Makes a Difference
Personal Injury Law can often affect our lives in significant and unexpected ways. When you don't have any legal background, it can easily feel overwhelming having to handle legal issues and concerns and even more so taking on the large insurance companies.
Our Law Firm has dealt with countless different personal injury claims over the years, from animal attacks to motorcycle accidents and more. We understand that every case is different and requires a great deal of attention and research to ensure the client obtains the best results possible.
We work hard to build a strong case for our clients so they can obtain the compensation they are rightfully entitled to. We are not afraid to take on insurance giants that are only concerned about making a profit. We are here to help protect the legal rights of our clients, so they can take the necessary steps to move forward with their lives.
We believe that the person responsible for your injuries should be held accountable for their negligence. So you don't have to be left worrying about how you are going to pay for piling medical bills when you've lost income due to missed days of work.
Our Personal Injury Lawyers Are Here to Help You
When you suffer a personal injury in Boerne, you have enough to deal with without having to worry about how you are going to get the compensation you deserve from those responsible for your accident.
Personal injury laws are complex, and the process of demonstrating that another party is liable for your injuries is not easy. Filing a claim is a complicated process and victims are often left confused about how much their claim is actually worth.
When you are in such a vulnerable state, dealing with your injuries and worrying about medical bills, it's all too easy to settle your claim with the insurance company for far less than it's worth. This is precisely what these companies bank on, which is why they will often seek a quick claim settlement soon after the accident takes place.
Don't let an insurance company take advantage of you with high-pressure tactics. Call an experienced Boerne personal injury attorney to help you with your case so that you can obtain maximum compensation. You deserve to receive the full amount you are entitled to, so don't let your claim be undervalued.
In Texas, the statute of limitations to file a personal injury claim is two years. The sooner you get started with the process, the sooner your lawyer can begin to prepare your case. You want to give your attorney plenty of time to build a strong case so that you can enjoy a more secure financial future.
Car Accident Attorneys Boerne
To ensure you receive the compensation you rightly deserve, you need to take action. If you have suffered a serious personal injury, then you need to seek out highly effective and compassionate representation from the Personal Injury Attorneys at our Law Firm. The right Legal Firm can provide you with the representation you need and deserve.
M
EETING YOUR NEEDS – EXCEEDING YOUR EXPECTATIONS