We Outmaneuver Our Opponents
We Know the Oil Field Law Inside and Out
The oil and gas industry is one of the most dangerous industries to work in, with approximately 100 workers dying on the job every year. As the leading producer of crude oil and natural gas in the country, Texas experiences a large proportion of oilfield accidents, which often lead to serious injuries that can affect you for the rest of your life.
If you've been injured while working in an oil and gas job, you deserve to receive fair compensation. If the insurance company is unwilling to compensate you fairly, then you need the dedicated oilfield accident lawyer by your side to fight for justice to the end.
You might have to deal with the effects of your injuries in an oil field accident for many years to come. Hence, you need to do what you can to protect your legal rights and secure your financial future. We can help the family of oil workers to get compensation if the oil accident victim's recovery claim is called into question or denied. If a worker has a fatal work accident, the family may be compensated for the lost future earnings and get help to cover the final expenses.
Texas Oil field Workers Face Many Dangers.
We know all too well how one careless mistake can cause a catastrophe. Occupational Safety and Health Administration (OSHA) regulations exist to protect workers, but when those regulations are not adhered to or if someone makes a mistake and leads to an accident, then the results can be devastating.
While there are many ways by which workers can get injured while working in oil fields, some of the most common causes include:
Defective Equipment
Vehicle Accidents
Exposure to Toxic Gases
Burns
Explosions
Falls
Insufficient supervision
These oilfield accidents can lead to serious, or even fatal, injuries. From head injuries to broken bones and amputations, these damages can sometimes result in temporary or permanent disability. It won't be easy for you to move on from the accident; you will need to receive considerable compensation to afford to pay for all the associated expenses and move forward with your lives.
To determine whether you can claim compensation, contact our experienced oil field injury lawyers at our San Antonio law firm at 210-463-4308. Our team will scrutinize your case, and if there is more than one liable party, we will seek compensation from them all.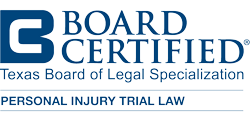 EMPOWERING DECISIONS – "guidance and leadership"
Legal Guidance From Oilfield Accident Lawyer In San Antonio
Every worker in America has the right to a safe workplace. That includes those working in one of the most dangerous industries in the nation. If you are injured on the oil and gas field job, you have a right to pursue compensation for damages suffered.
Injured victims are entitled to full compensation for lost wages, hospital bills, surgeries, past and future medical bills, physical therapy, and any other related losses. You may be able to collect worker's compensation benefits, as well as damages from a negligent third party, depending on the details of your case.
Whether your injuries were due to the inadequate training of one of your co-workers, or the negligence of your employer, San Antonio oil field injury lawyers are always there to help. We have years of experience in claiming workers compensation for injured workers in the Texas oil and gas industry. Allow us to review your claim so we can discuss what your options are. You will need reliable, strong, and experienced legal representation in order to maximize your settlement.
Most Common Oil Field Injuries In San Antonio, Texas
Workers are prone to serious injuries while working in oil fields. Irrespective of the nature of the work, the most common oil field injuries include broken bones, brain trauma, spinal cord injuries, exposure to chemicals, and loss of limbs.
Whatever be the reason for your injury, our San Antonio oil field injury attorney can provide legal advice and help you get the compensation you are entitled to by. The compensation is decided after scrutinizing whether it was caused due to negligence, or if the responsible person failed to take necessary precaution, thereby leading to an accident.
Were You Injured In A San Antonio Oil Field Accident?
Over the years, our oil field accident lawyers have helped many San Antonio oil field accident victims in their fight to obtain rightful compensation. We know how challenging it can be for injured parties and their families to move forward following a life-changing accident, and that is why we are here to help you.
We work diligently to protect your rights following a workplace injury. Your accident is about more than the money you may have lost through missed work. With a serious injury, it usually takes a long time to heal, meaning you face months or even years of pain and suffering. You may even be left with long-term health complications.
Recovery doesn't come easy, and it will cost a great deal of time and money. You need the funds to ensure you receive the medical care you require. Don't take chances with your future; contact an expert oilfield accident attorney with the skills and experience necessary to get you the payments you deserve.
Oilfield Accident FAQs
What To Do After An Oilfield Accident Or Injury?
Casie Mason
2021-02-15T09:28:48+00:00
Oilfield accidents are unfortunate and, at times, fatal. Oil rig accidents can cause severe burn injuries, head trauma, neck or back trauma, and other fatal injuries that could take time to heal. In most severe injuries, these oil field injuries cause the death of workers, leaving their loved ones to suffer financially, and fight for their rights. If you are injured in an oil rig accident, first inform your supervisor about the event and, if possible, provide a written report in detail at a later point of time. Ensure that you seek immediate medical attention. Medical attention provides a clear report with important details on your injuries. Evidence is all that can help you in claiming workers' compensation. Contact San Antonio oil field injury lawyers from our law firm to pursue your claim correctly and protect your legal rights.
Who Is Liable for oil field Injuries?
Casie Mason
2021-02-15T09:23:31+00:00
Oilfield works are dangerous than other industrial jobs. If you are injured in an accident in the oil field, your lawyer can help you obtain the deserving compensation you are entitled to. The important question is, who is liable for your oil field injuries? The first to be held responsible is your oil and gas employer. If your employer doesn't have workers' compensation insurance, then you can sue your employer directly for your work injuries. The other parties held responsible for the oil field negligence are the contractors and subcontractors, oil rig owners, trucking companies, and equipment manufacturers. Experienced injury lawyers from our San Antonio law office know the oilfield laws in and around and can help you receive the entire settlement you deserve.
Contact An Oilfield Accident Attorney Today
The San Antonio oil field injury attorneys at our Law Firm have years of experience helping workers who have suffered injuries in an oil field accidents. Our lawyers will review the circumstances surrounding your accident and determine if any third-party lawsuits are necessary. Gathering additional witnesses are important in advancing your case.
You deserve to be treated fairly. Our rig accident attorneys will do everything we can to make sure you get the proper medical care and treatment you need to recover. Claiming additional Compensation is possible when third parties are liable for causing a job accident due to intentional negligence.
Call us at 210-463-4308 to schedule an initial consultation with one of our oil rig accident lawyers in San Antonio, TX. Our law firm will work tirelessly on your behalf to ensure that you receive the full compensation claim you are entitled to
M
EETING YOUR NEEDS – EXCEEDING YOUR EXPECTATIONS