We Outmaneuver Our Opponents
Motorcycle Accident Attorney San Antonio
Are you Injured in a motorcycle crash? Let our San Antonio motorcycle accident lawyer help you to get medical compensation from Insurance companies. Contact our motorcycle accident lawyer in order to secure a valid consultation.
Helping You Get Restitution
San Antonio bikers face many hazards on the road. When a negligent driver causes you to have an accident, the outcome can be devastating. Motorcycle accidents often leave riders with severe personal injuries, which quite often prove to be fatal. If you have been involved, you need a personal injury attorney to get you the right claim for your medical care and other losses today.
According to the Texas Department of Transportation, over 1,900 people suffered incapacitating injuries in motorcycle accidents in 2015, and 464 people lost their lives. Those fortunate enough to survive are often left with catastrophic injuries such as spinal cord injuries, Traumatic brain injuries require a lengthy recovery period and cost a great deal of money.
Motorcycle Accident Attorneys In San Antonio, TX
When you have been injured in a motorcycle accident in San Antonio, TX, or the Hill Country, you may be left wondering how you will afford to pay mounting medical expenses, particularly when you are not able to work. No one should have to pay the price for someone else's negligence.
Our Law Firm knows how difficult it can be to ask for help, but this is the time to hold those responsible for the accident, so you are not left facing a bleak financial future. We want you to focus on your emotional and physical recovery; let us take care of your legal challenges, so you can get back to what matters most.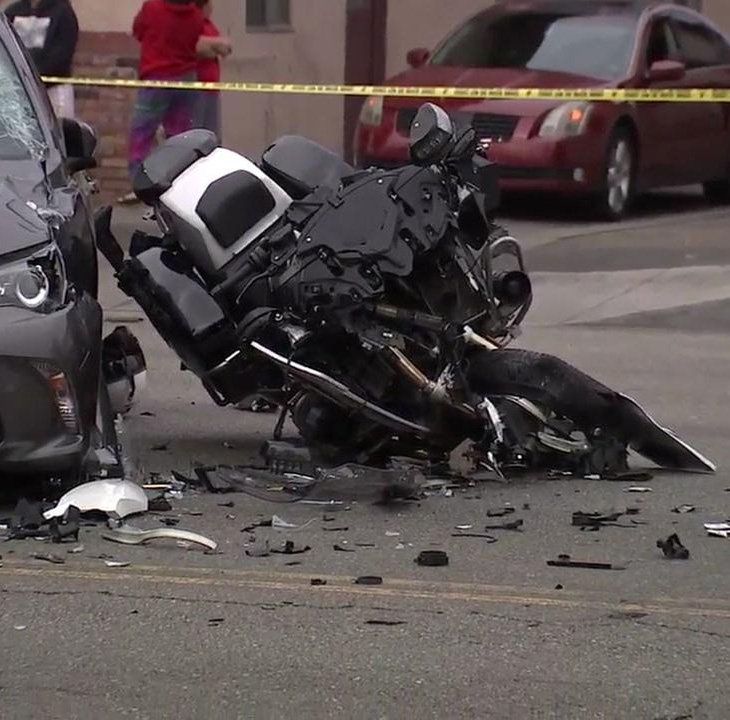 Who Can Be Held Liable For Your Injuries?
Motorcycle accidents can happen for a number of reasons. If you are injured in a crash, you will need to determine who is at fault for your injuries. In most cases, reckless drivers will be the responsible party for causing most types of motorcycle crashes. Rear-end collisions, head-on collisions into motorcycle .Accident victims do not deserve additional punishment for someone's negligence. Our motorcycle accident attorneys in San Antonio will help you hold the negligent party accountable for your or your loved one's serious injury, as well as negotiate with insurance companies. Medical records, police reports, and other important documents will be essential to understanding what happened and what compensation you may be entitled to.
In other instances, the motorcycle itself may be to blame if it had a defect that led to the accident occurring, for which the manufacturer may be the responsible party. Another possibility is that the roadway caused the wreck due to a defect in the road, such as uneven pavement or pothole. In this case, the state may be liable for injuries sustained.
Our experienced San Antonio motorcycle injury attorneys will evaluate your case to help determine what occurred and ensure that you and your family receive the full compensation you are entitled to for the harm and damages you have suffered.
What Damages Are You Entitled To?
When you're dealing with piling medical expenses following a San Antonio motorcycle accident, you are likely wondering what damages you are entitled to receive. These are the costs associated with the harm caused by those responsible for the crash and are typically classed as special and general damages in the state of Texas.
Special damages may include past and anticipated medical expenses, lost earnings, property damage, and disability. Essentially, these are damages that can clearly be tied to the accident and injuries sustained, such as destruction of your property and physical harm to your body. General damages can be much more difficult to quantify and include things such as pain and suffering and mental anguish.
While there is no legal limit on damages that can be claimed, the amount you are entitled to will depend on several factors. Each case is different, as not everyone will suffer the same injuries, face the same amount of medical expenses, or miss the same number of days off work.
If you are unsure as to what damages you may be entitled to, speak to one of our skilled motorcycle accident attorneys to find out more. Our experienced lawyers know the law inside and out and will be able to determine what you are entitled to by reviewing your case in more detail.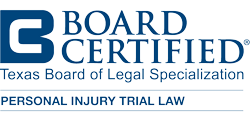 OUR MOTORCYCLE ACCIDENT ATTORNEY WORKS FOR YOU – "meeting your needs."
Get An Experienced San Antonio Lawyer on Your Side
If you have been involved in a motorcycle accident, it's important that you speak to our skilled motorcycle accident attorneys as soon as possible. We know how insurance companies operate; they are only interested in keeping profits high and shareholders happy.
Never accept a settlement offer without speaking to our experienced motorcycle injury attorney in San Antonio, San Antonio accident attorneys will provide guidance on whether or not to accept a settlement offered by an insurance company. We know what Motorcycle injury claims are worth and won't let our clients walk away with a low-ball offer.
Contact Our Motorcycle Accident Lawyers in San Antonio, Texas Today
We are equipped with the skills and knowledge to help you maximize your motorcycle accident claims.
To find out how we can help you obtain the compensation you deserve, call our law firm at 210-463-4308 and speak to one of our experienced motorcycle injury attorneys. We are not afraid of handling cases aggressively if it means protecting the rights of our clie
T
RIAL SUCCESS – "defending and protecting"